2019 SEO Tips and a Case Study of the next 60 days
Aug 02,2019 | Jeff Jensen
Content, Content, Content and more Content. I did a 30 – 60 day case study last year of adding as much content as possible. You'll see it wasn't every day.
At the end my traffic went from 0 – single digits a day to double digits. I even had triple digit days. Here's the graph to show you. Without me adding content for 5 months I'm back down.
As of today I'm back in a 60 day case study that will prove I can grow traffic by adding new content to current posts and new posts. I'll be sharing examples in this as we go through the month.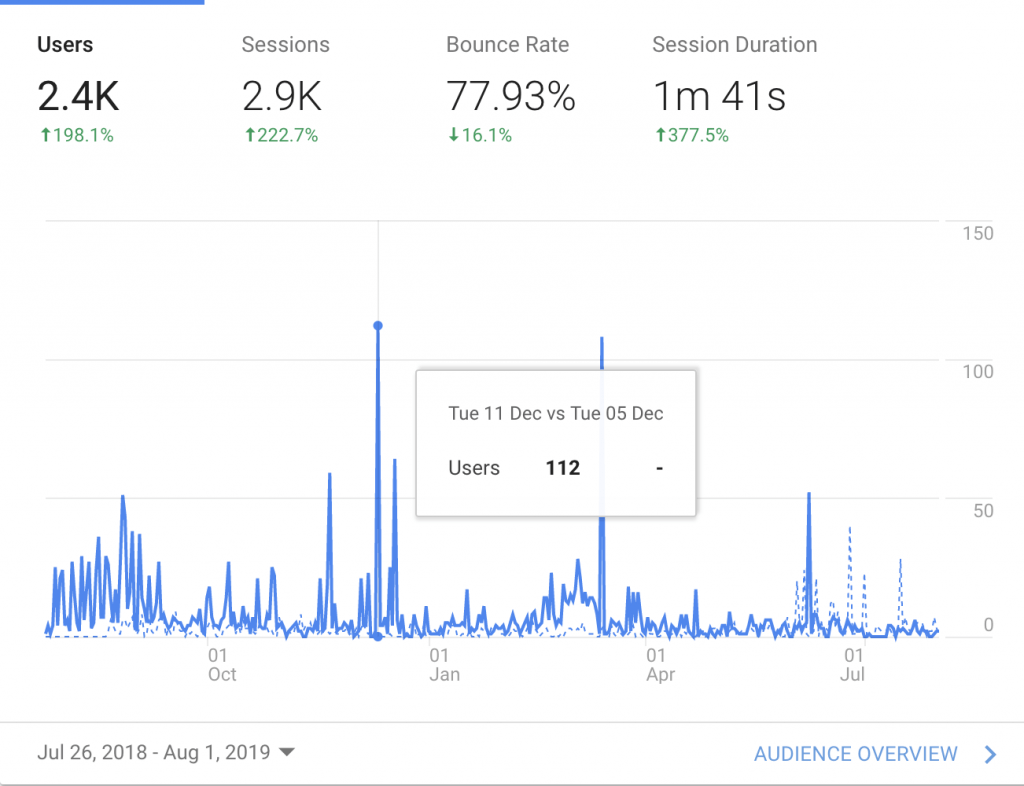 Video Creation on Social, YouTube etc.
This year when I slowed on podcasting and blogging. I started adding YouTube's and Instagram content back in January. You'll see spikes on the graph above from that content.
I haven't added anything in about a month. Some of my videos are in the thousands of views with almost nonexistent SEO. I started the videos for clients and just titled them based on what I was teaching the client.
Regardless of what people tell you content needs to be created in any form. Content by trial and error can be removed or do different things with on other platforms. If you have a strategy for consistently trying content that makes the page feel unique and helpful that's what matters. I know people who haven't grown Instagram posting ever single day sometimes several times a day. What they aren't doing is spending time on a strategy for consistency. Ex: If you post inspirational quotes and no one responds and you've been doing it for a year it's not working. If you make videos where you are naked and no one can see anything, but no one continues to watch it's not working. People need to spend sometime making something relevant. I have been super slowly growing Instagram in spirts where I post about strategies for growing my channel, I use hashtags related to what I'm doing and people who are interested start following me.
Consistency
This is probably the hardest without a team of people, but consistency is important because you'll have to reengage people every time you restart. You'll see in the graph's coming out over the next 60 days that the consistent nature of even adding 300 words a day is important for getting results. On Trip Advisor I've posted 40 reviews and some photo's, but in 60 days when that's 4x more you'll see how many more views, comments and badges it gives me. Even when you don't feel up to writing, making, or thinking about something it's about pushing through to get the results.