LinkedIn Marketing Strategy for Gozo's ICO
Aug 23,2018 | Jeff Jensen
We are talking about Gozo's LinkedIn strategy and how it's benefiting, evolving, and what pivots are being made. On LinkedIn Gozo has 4 posts about them going to Blockchain shows, their Yahoo Finance Listing pushed out by PRNewsWire, announcing their Pre-Sale, and them going on the Road for different industry shows.
This post is about a conference in Chicago and trying to get people to ask them questions about the new technology.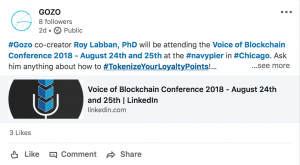 This is a post from a employee of Gozo.io who own's JRL Strategies. He published an article on his company page that Gozo shared.This increased followers and we are seeing likes on all of the previous posts below that had 0 when we took screenshots of them.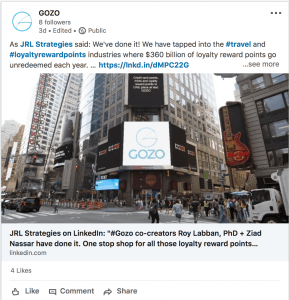 This post shows that events Gozo are going to aren't picking up traffic yet. We will need to ask them how traffic is picking on their personal profiles and business page.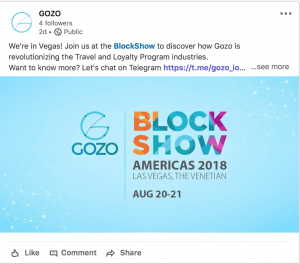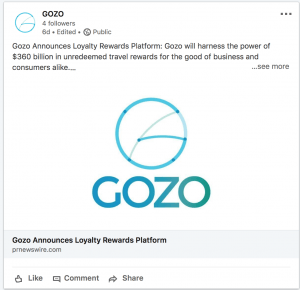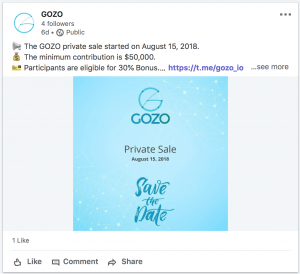 On their website Gozo has a number of different conferences, symposiums, and summits that they are going to for attracting investors, users, and businesses.